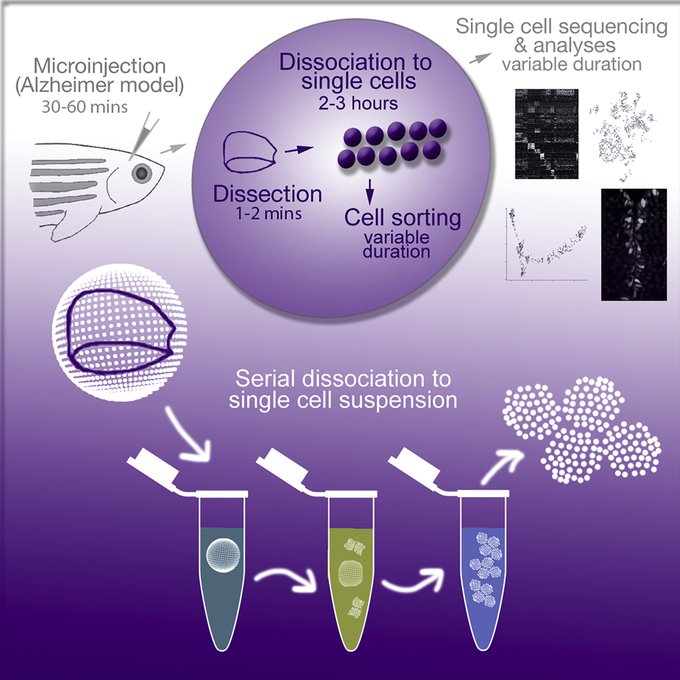 We are delighted to share our protocol on how to dissect zebrafish telencephalon for single cell sequencing:
https://star-protocols.cell.com/protocols/89
This is based on our original research in Cell Reports in 2019 by Cosacak et al.
Cosacak, M.I., Bhattarai, P., Reinhardt, S., Petzold, A., Dahl, A., Zhang, Y., and Kizil, C. (2019). Single-cell transcriptomics analyses of neural stem cell heterogeneity and contextual plasticity in a zebrafish brain model of amyloid toxicity. Cell Rep. 27, 1307-1318.e3.